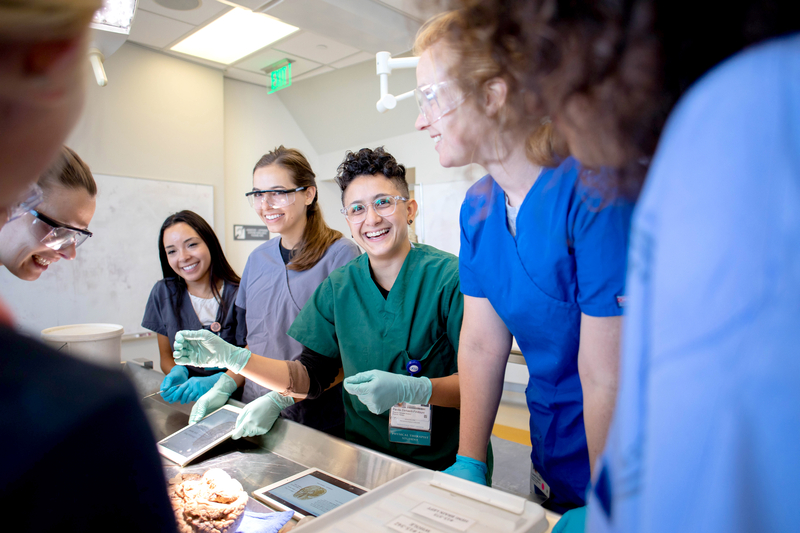 Get ready for UCPath
What's coming with UCPath
  Employee paychecks
The UCPath Center will issue paychecks for all UC employees systemwide.
Direct deposit
Existing direct deposit arrangements will continue; reenrollment is not required except for credit union deductions.

With UCPath online, you will be able to create up to three direct deposit accounts to distribute your pay.
For credit union deductions, you must create a new direct deposit within UCPath after go-live.

Earnings statements will be available in UCPath one day before pay day; email notification of earnings statements for direct deposit will no longer be provided.
Paper paychecks
Existing elections to receive paper paychecks will be maintained, but receipt of paper paychecks will take longer.

Paper paychecks will be mailed on the pay date to the employee's home address.
Receipt of paper paychecks will depend on delivery by the U.S. Postal Service.
All employees are encouraged to sign up for direct deposit now to avoid mail delivery delays.
Paper paychecks CANNOT be picked up locally.
New look
You can view vacation, paid time off, sick leave, extended sick leave, FMLA, and other leave balances in UCPath online. Leave accrual rates are not changing.
More and different earnings codes will be displayed on your paycheck, earnings statement and in UCPath online.
Your new UCPath ID number will appear in UCPath, and on paychecks and earnings statements. You can use your current UCSF ID number (begins with '02') for use in UCSF information systems.
Earnings statements for pay periods prior to UCPath go-live will continue to be available in At Your Service Online (AYSO).
  Timekeeping
You will continue to use Huntington Business Systems (HBS) to submit timesheets.
You will also continue to use HBS to request leave and record leave usage.

UCPath will replace HBS as the official system of record for leave accrual.
You can view your leave balances in UCPath online and in HBS.
UCPath will send leave accrual details and balances to HBS; some timing differences will occur.
  UCPath online
UCPath will give you expanded self-service functionality.
UCPath online will replace most functions currently provided by AYSO.
You can log into UCPath from any device - desktop, laptop, mobile, or tablet.
View and update your personal information including contact information and tax withholding.
View your earning statements.
Manage your life events (marriage, new baby, etc.) and related benefits.
Enroll in and manage your benefits.
View your vacation, paid time off, sick leave, extended sick leave, FMLA and other leave balances.
Use AYSO to view your W2s and earning statements issued prior to UCPath implementation. Use the new UC Retirement At Your Service (UCRAYS) to view service credit and UCRP/CAP balances, and to view and update beneficiary designations.  
  UCPath training and support
Although UCPath online is a modern interface that is easy to use, many forms of help will be available to assist you as we approach go-live. Training materials will be available beginning in March 2020.
Job Aids and online help will be available for self-service actions.
Self-paced eLearning modules will show you how to perform common actions step-by-step.
Post go-live support will be available at multiple campus locations.
This UCPath website will be continually updated to provide you with the latest information.
If you have questions about current human resources and payroll processes or payments:
Contact your HR Representative if you have questions about current human resources processes.
Contact the Controller's Office Solution Center if you have questions about current payroll processes.
Do NOT contact the UCPath Center at this time. The UCPath Center does not yet have access to UCSF data and cannot provide support for UCSF until go-live.