UCPath helps us work more efficiently and gives employees the ability to perform essential tasks.
Explore what's coming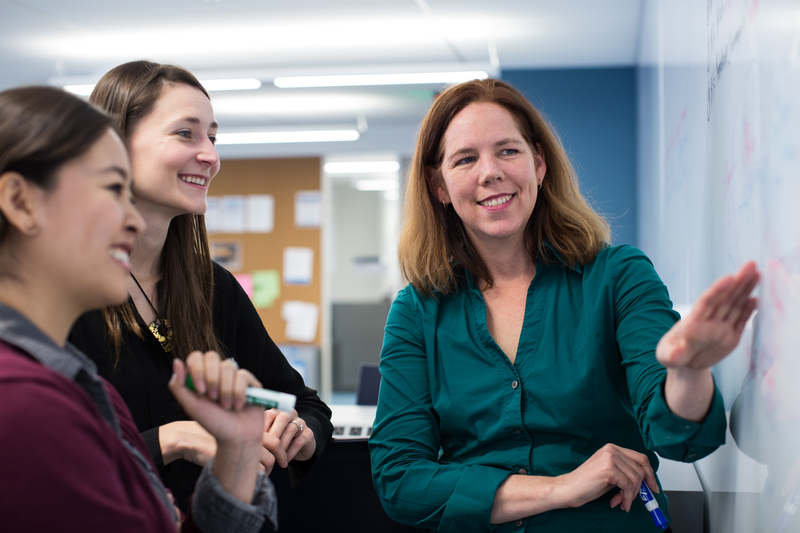 Get ready for UCPath
What's coming with UCPath
  UCPath online
You will be able to view information about employees you manage or supervise in UCPath online.
View employee Job Data.
Leave balances (vacation, paid time off, sick leave, extended sick leave, FMLA and other leave balances) will be tracked and viewable in UCPath. Leave requests and approvals, as well as the recording of leave use, will continue to take place in HBS.
  PeopleConnect
You will continue to initiate Management Actions in PeopleConnect.
Management Action Forms will be modified to include new data elements required by UCPath.
Campus funding entry processes will be streamlined using UCPath and performed at the local department level.
Timeframes for processing certain Management Actions will be changing.
  Huntington Business Systems (HBS)
You will continue to use Huntington Business Systems (HBS) for timekeeping.
Approve timesheets and leave requests in HBS.
View official leave balances in UCPath. UCPath will send leave details and balances to HBS; some timing differences will occur.
Timesheet approval schedules will be changing.
  Enterprise reports
Current human resources, payroll and financial reports will be retrofitted or retired. New reports will be available to display new data from UCPath.
MyReports
MyReports Distribution of Payroll Expense (DPE) Report, Transaction Detail Report, Alt Account Detail Report, and Labor Productivity reports will be retrofitted to display both historical data and new data from UCPath.
MyReports Employee Lookup Report, Employee Appointment Report, Employee Distribution Report, HR Monthly Review Report, and Faculty Portfolio Projections will be retired.
Two new reports will be created: Employee and Position Roster Report, and Employee Distribution Report.
Local data needs
A new Operational Data Store (ODS) will contain UCPath human resources and payroll data for authorized data needs.
Retrofits of local data applications are being managed by the Integrations workstream.
  UCPath training and support
UCPath online's modern interface is easy to use, and many forms of help will be available to assist you as we approach go-live.  Training materials will be available beginning in March 2020. 
Job Aids and online help will be available for manager actions.
Self-paced eLearning modules will show you step-by-step.
Labs will be available for you to practice and ask questions.
Post go-live support will be available at multiple UCSF locations.
This UCPath website will be continually updated to provide you with the latest information.
If you have questions about current human resources or payroll processes:
Contact your HR Representative if you have questions about current human resources processes.
Contact the Controller's Office Solution Center if you have questions about current payroll processes.
Do NOT contact the UCPath Center at this time.  The UCPath Center does not yet have access to UCSF data and cannot provide support for UCSF until go-live.